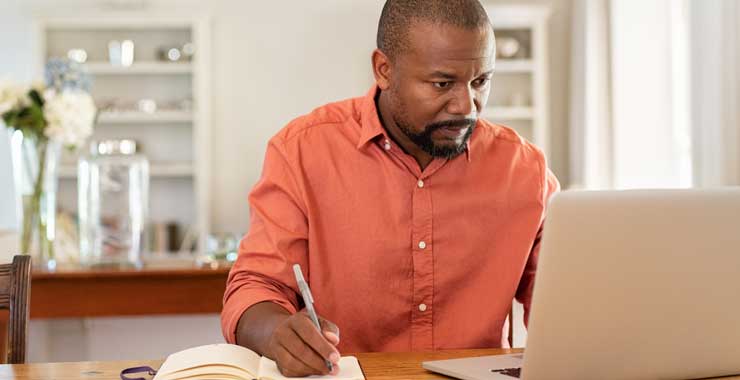 Rebecca Schwartz-Mette
APAservices.org
Originally posted 2 April 20
Are you transitioning to full-time telepsychology? Launching a virtual classroom? Want to expand your competence in the use of technology in practice? You can look to APA's Ethics Committee for support in transforming your practice. Even in times of crisis, the Ethical Principles of Psychologists and Code of Conduct (hereafter "Ethics Code" or "Code;" 2002, Amended June 1, 2010 and Jan. 1, 2017) continues to guide psychologists' actions based on our shared values. Here are four ways to practice in good faith while meeting the imminent needs of your community:
Lean in
Across the nation, rather than closing their practices and referring out, psychologists are accepting the challenge to diligently obtain training and expand their competence in telepsychology. Standard 2.02, "Providing Services in Emergencies," allows psychologists to provide services for individuals for whom other services aren't available through the duration of such emergencies, even if they have not obtained the necessary training. The Ethics Committee supports those psychologists working in good faith to meet the needs of patients, clients, supervisees and students.
Get training and support
Take advantage of the APA's new (and often free) resources to develop and expand your competence, in line with Standard 2.03, "Maintaining Competence." Expand your network by connecting with colleagues who can provide peer consultation and supervision to support your efforts.
Consider referrals
The decision to transition to telepsychology may not be for everyone. Competency concerns, lack of access to technology, and specific needs of particular clients may reflect good reasons to refer to practitioners who can provide telepsychology. Psychologists should assess each client's needs in light of their own professional capacities and refer to others who can provide needed services in line with Standard 10.10(c), "Terminating Therapy."
Take care of yourself
Psychologists are human and can feel lost in the ambiguity of this unprecedented time. It is your ethical mandate to also care for yourself. Practicing accurate self-assessment, leaning on colleagues when needed, and taking time to unplug from the news and practice to recharge helps to prevent burnout and is entirely consistent with 2.06, "Personal Problems and Conflicts." Make self-care a verb and connect with your community of psychologists today.