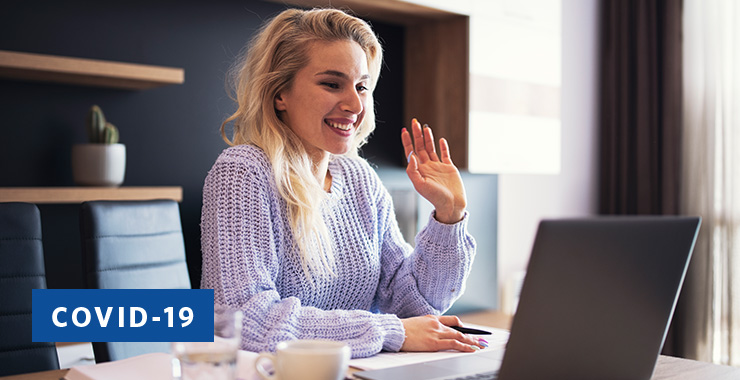 Rebecca Clay
American Psychological Association
Originally posted 19 June 20
When COVID-19 forced Boston private practitioner Luana Bessa, PhD, to take her practice Bela Luz Health online in March, she was worried about whether she could still have deep, meaningful connections with patients through a screen.
To her surprise, Bessa's intimacy with patients increased instead of diminished. While she is still mindful of maintaining the therapeutic "frame," it can be easier for everyday life to intrude on that frame while working virtually. But that's OK, says Bessa. "I've had clients tell me, 'It makes you more human when I see your cat jump on your lap,'" she laughs. "It has really enriched my relationships with some clients."
Bessa and others recommend several ways to ensure that the transition to telehealth is a positive experience for both you and your patients.
Protect your practice's financial health
Make sure your practice will be viable so that you continue serving patients over the long haul. If you have an office sitting idle, for example, see if your landlord will renegotiate or suspend lease payments, suggests Kimberly Y. Campbell, PhD, of Campbell Psychological Services, LLC, in Silver Spring, Maryland. Also renegotiate agreements with other vendors, such as parking lot owners, cleaning services, and the like.
And since patients can't just hand you or your receptionist a credit card, you'll need to set up an alternate payment system. Campbell turned to a credit card processing company called Clover. Other practitioners use the payment system that's part of their electronic health record system. Natasha Holmes, PsyD, uses SimplePractice to handle payment for her Boston practice And Still We Rise, LLC. Although there's a fee for processing payments, an integrated program makes payment as easy as clicking a button after a patient's session and watching the payment show up at your bank the next day.
The info is here.