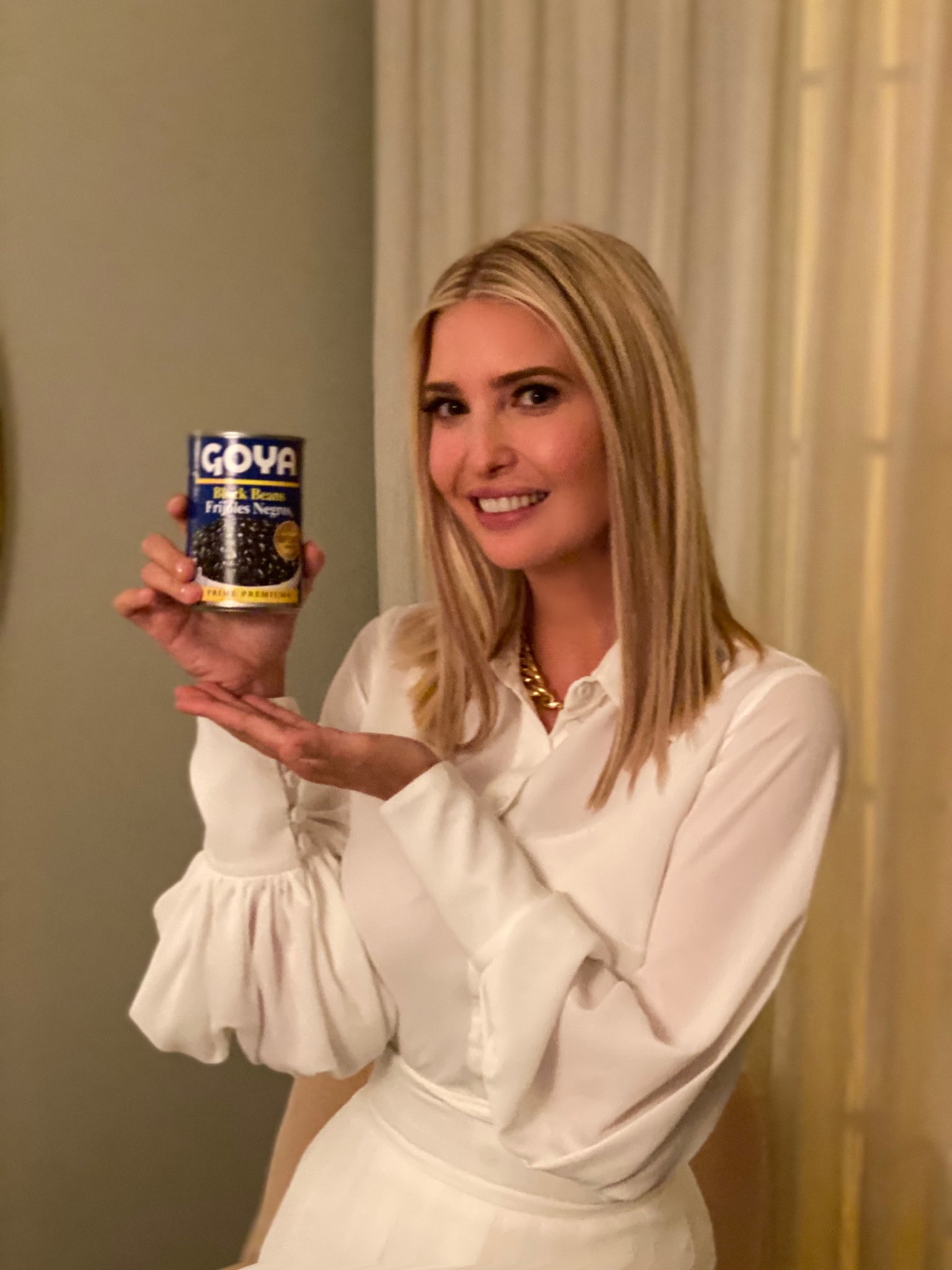 Associated Press
Originally posted 15 July 2020
The White House has defended Ivanka Trump tweeting a photo of herself holding up a can of Goya beans to buck up a Hispanic-owned business that she says has been unfairly treated, arguing she had "every right" to publicly express her support.
Government watchdogs countered that President Donald Trump's daughter and senior adviser doesn't have the right to violate ethics rules that bar government officials from using their public office to endorse specific products or groups.
These groups contend Ivanka Trump's action also highlights broader concerns about how the president and those around him often blur the line between politics and governing. The White House would be responsible for disciplining Ivanka Trump for any ethics violation but chose not to in a similar case involving White House counselor Kellyanne Conway in 2017.
Goya became the target of a consumer boycott after CEO Robert Unanue praised the president at a Hispanic event at the White House on Thursday last week.
Trump tweeted the next day about his "love" for Goya, and his daughter followed up late Tuesday by tweeting a photo of herself holding a can of Goya black beans with a caption that read, "If it's Goya, it has to be good," in English and Spanish.
The info is here.