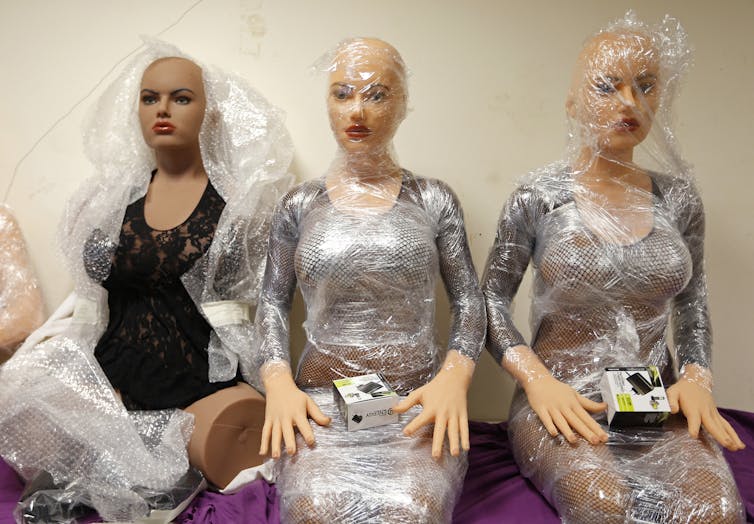 Francis Shen
The Conversation
Originally published February 12, 2019
Here is an except:
A brave new world
A fascinating question for me is how the current taboo on sex robots will ebb and flow over time.
There was a time, not so long ago, when humans attracted to the same sex felt embarrassed to make this public. Today, society is similarly ambivalent about the ethics of "digisexuality" – a phrase used to describe a number of human-technology intimate relationships. Will there be a time, not so far in the future, when humans attracted to robots will gladly announce their relationship with a machine?
No one knows the answer to this question. But I do know that sex robots are likely to be in the American market soon, and it is important to prepare for that reality. Imagining the laws governing sexbots is no longer a law professor hypothetical or science fiction.
The info is here.