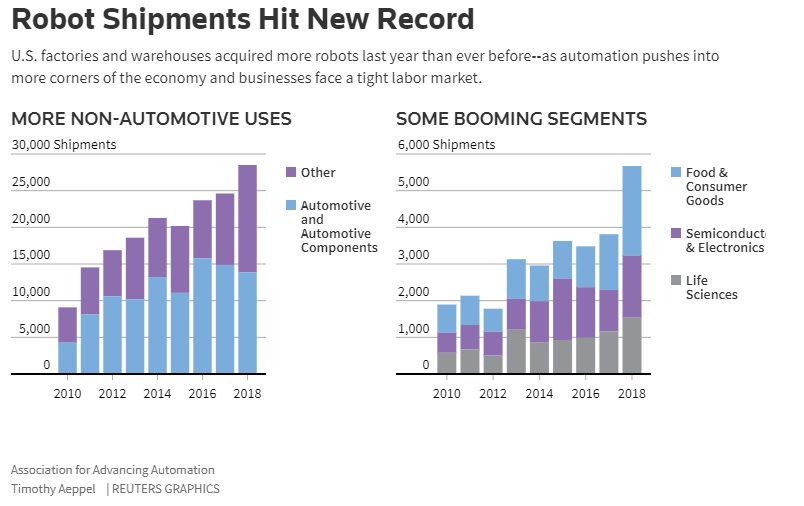 Reuters
Originally published February 28, 2019
U.S. companies installed more robots last year than ever before, as cheaper and more flexible machines put them within reach of businesses of all sizes and in more corners of the economy beyond their traditional foothold in car plants.
Shipments hit 28,478, nearly 16 percent more than in 2017, according to data seen by Reuters that was set for release on Thursday by the Association for Advancing Automation, an industry group based in Ann Arbor, Michigan.
Shipments increased in every sector the group tracks, except automotive, where carmakers cut back after finishing a major round of tooling up for new truck models.
The info is here.