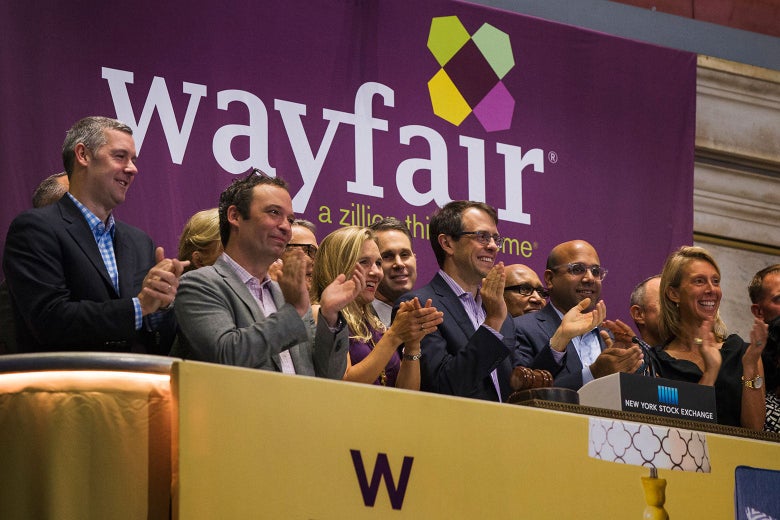 April Glaser
slate.com
Originally posted June 26, 2019
Here is an excerpt:
This time, the Wayfair employees went very public—and they did so during a week of renewed public outrage over the Trump administration's border policies, thanks to reports of appalling conditions at a facility in Clint, Texas, holding migrant children who had been separated from their families. When Wayfair employees disrupt business on Wednesday by walking out, they'll highlight that even a company best known for cheap sofas is entangled with a system that has split up families, locked asylum-seekers in cages, and detained children who have been found sick and without access to sufficient food or places to bathe.
This isn't a typical use of organized labor, but it's of a piece with the methods used by white-collar workers in the technology industry over the past two years. So far, the movement to force companies to oppose various activities of the Trump administration has had mixed success. Wayfair's case suggests it will now grow beyond the very largest tech companies—and that employees are realizing signing a petition isn't their only move.
The Wayfair protesters aren't fighting to improve their own working conditions: They're organizing to change their employer's business practices. Google employees did this in 2018 with a petition that lead to the nonrenewal of a Department of Defense contract to build software systems for drones. Microsoft and Salesforce employees were less successful last year when they sent letters to their respective CEOs demanding they stop contracting with federal immigration agencies. More than 4,200 Amazon employees recently called on the company, unsuccessfully, to reduce its carbon footprint and stop offering cloud services to the oil and gas industry.
The info is here.